Special Occasion Balloon Flights
Commemorate Your Special Occasion With A Temecula Hot Air Balloon Flight.
Celebrate Your Special Occasion In The Sky
When something noteworthy happens in your life, it is important to celebrate. But what can you do to ensure that the celebration is adequate? Make it memorable!
At Sunrise Balloons, we believe that there is nothing more memorable than celebrating your special occasion with a Temecula hot air balloon flight. Whether you are celebrating an anniversary or an accomplishment, we believe that popping a bottle of champagne hundreds of feet above the valley floor is the perfect way to commemorate the feat. So what are you waiting for? Contact us today for more information about our special occasion flights.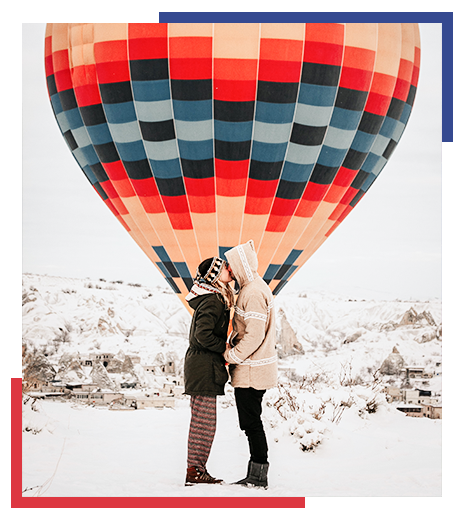 Our Special Occasion Flights Include:
Professional photography
Customizable banners for your special occasion
40-60 minutes of flight time
Limousine retrieval from the landing point
And more!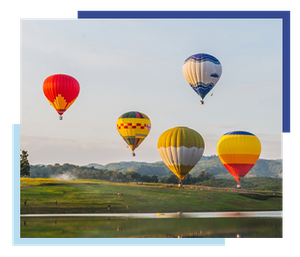 A Great Gift With A Lift For Your Special Occasion
From intimate flights for couples to team-building events for corporate teams and more, we've helped thousands of adventure seekers discover the grandeur and excitement of ballooning. With every flight delivering a unique experience, even seasoned balloon enthusiasts are surprised by the ever-changing landscape and scenery of the Temecula wine country. From watching the balloon inflate to gently gliding with the wind and the final exhilaration of landing, every moment of your experience with us is designed to be filled with magic and unforgettable delights.
Have a special occasion you want to be enhanced with a ride? We happily invite you to indulge in flight with a number of Temecula hot air balloon tour options, including: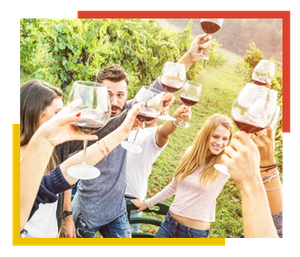 Private Rides — Whether you want to impress a loved one, are looking to surprise your partner with a marriage proposal, or would like to take your vows aloft, a private balloon ride ensures a romantic experience unlike any other. For more information on our private Temecula hot air balloon tours, click here.
Shared Rides — Sharing the basket with others not only allows you the opportunity to make new friends but it keeps the cost of your ride affordable. With one of the largest fleets of balloons in Southern California, we help thousands enjoy the joy of open-air flight while in the company of soon-to-be friends. Celebrate birthdays, anniversaries, graduations or any momentous occasion with us. For more information on our daily Temecula hot air balloon tours, click here.
Corporate Team-Building Events — Able to accommodate dozens of riders at once, our large-sized baskets ensure an unforgettable team experience. Schedule multiple balloons and our coordinators will set up fun challenges and races that will get your coworkers engaged in fun and friendly competition.
Come Fly With Us!
At Sunrise Balloons, we take pride in providing our customers with a unique alternative to traditional celebrations. After all, it is not every day that you get to celebrate, so why not make it memorable.
Always marked with a traditional post-flight champagne toast, and adorned with custom banners, your hot-air balloon ride with Sunrise Balloons promises an incredible experience. We are experts in balloon flight and passenger care alike and look forward to adding you to our long list of delighted customers. We are a "Best of Groupon" entertainment provider, offering flights over the desert areas surrounding Palm Springs as well as over Temecula's wine country.
Schedule your next special event with us now and find out why our guests choose us, again and again. Contact us today for more information or to plan your celebratory flight.