Daily Temecula Hot Air Balloon Tours
Experience Wine Country From The Air
Experience the Temecula wine country from the air in one of our state of the art hot air balloons. If you are looking for a hot air balloon experience that includes wine, free photography, and beautiful views, you have come to the right place. Book your aerial adventure today!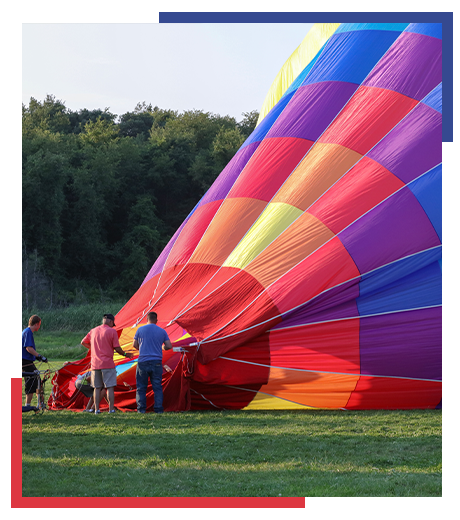 All Sunrise Balloons Flights Include:
Modern, colorful, compartmented hot air balloons ensure no overcrowding and great photos
Check-in for your flight at the beautiful Julie's Dream Winery
Ample, free parking
Assigned hostess/photographer will snap 100 plus photos throughout your outing with a professional Nikon camera (free on Facebook)
Champagne and bottled water served aloft
45-60 minute actual flight time guaranteed
Limousine or party bus retrieval from the landing location
Daily Temecula Hot Air Balloon Tours
At Sunrise Balloons, our Temecula hot air balloon tour flights are available daily, once a day at sunrise over the beautiful Southern California Wine Country! Ballooning is a weather and weight sensitive activity, meaning that our ability to fly is completely dependant on the current weather. Southern California offers phenomenal ballooning weather and we are able to fly approximately 90% of the flights that are scheduled throughout the year (10% being cancelled due to unsafe weather conditions). Group flights, private flights, tethered balloon, night glows etc are available for your occasion! Contact us for daily updates!
Sunrise Balloons' Daily Group flights are the most popular flight choice with the highest value and fun factor!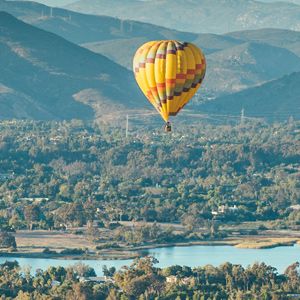 Pick What's Best For You!
Promotional Temecula balloon ride tickets offer a great price break, however they are non-refundable, and the paid value remains valid until redeemed, promotional value expires one year from purchase date. Inclement weather is not a valid reason for refund, but remains valid to reschedule your flight.
Promotional tickets require upgrade fees for holidays and festivals, unless otherwise specified.
Retail tickets are $225 per person and offer the flexibility of being refundable if your flight is cancelled due to inclement weather and you are unable to reschedule to an alternate date. The retail ticket becomes non-refundable within 48/72 hours (depending on party size), unless it is cancelled due to inclement weather!
Sunrise Balloons Flight Tickets $174 pp
Want our Groupon Advertised Price ?
Use these codes below to match our groupon advertised price !
SB1GPM - for 1 guest
SB2GPM - for 2 guests
SB4GPM - for 4 guests